Just as you were all getting comfortable with your winter wardrobes and rediscovering the art of layering, the close of 2018 has got some of us thinking about our 2019 wardrobe.
And – despite a growing number of designers experimenting with the calendar by producing 'see-now-buy-now' collections (to keep up with the impatient demand to own things IMMEDIATELY) – thankfully the majority of the fashion industry still shows its pieces a season in advance, giving the impatient amongst us a sneak peek at upcoming sartorial highlights.
And next year looks set to be a scorcher…
We may have another few months to wait before we can *truly* indulge, but before these pieces land and the trends inevitably take hold of the high street (hey, did we or did we not predict the animal print renaissance back in Feb…?) we can have a lot of fun conjuring up visions of our next season aesthetic.
So which #lewks are going to prevail?
Scroll down to discover what we'll all be wearing in 2019…
1. OVERSIZED HATS
If you so much as glanced at your Instagram feed last summer, you no doubt spotted a Jacquemus La Bomba hat. Now entirely synonymous with SS18, it seems brands are vying for similar cult status next season by producing their own delicious incarnations that we already can't get enough of.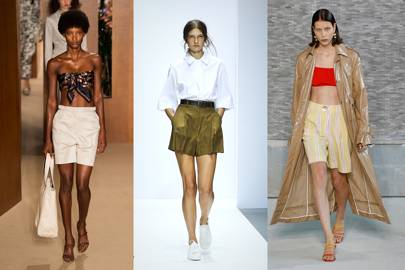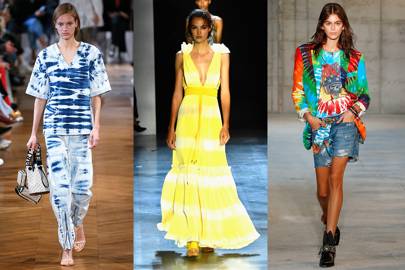 4. TIE-DYE
I know. We were all surprised at the recurrence of this 60s print, but alas it seems tie-dye truly is back in fash. Admittedly, 2019's take on the trend is a hell of a lot chicer. Make like Stella with a no-holds-barred approach and opt for a bold matching two-piece, or – if you're anything like us – you'll likely favour a more subtle beach maxi.